The Digital Marketing era has stormed India at a rapid pace and today, it has become an inseparable and integral element of marketing strategy. Even the Pharma and the healthcare industry is part of this evolution. A recent report says that Pharma is lagging behind in adoption as compared to the other industries, mainly due to the regulations surrounding the business in which it operates. But one can still harness the power of Digital Medium within the prevailing framework of rules and regulations and emerge as a winner.
To give today's pharma-marketer a glimpse about the opportunities that can be explored, MediaMedic organizes a conference every year called 'DigiSights' for the pharma industry and marketers in particular.
---
See what attendees from past conferences had to say:
Salil Kallianpur -

Commercial Director, MENA-CIS & Russia, Classic Brands, GSK.
"Healthcare is becoming increasingly democratic & participative; marketers are beginning to realize the importance of the customer - the patient. The reason for both these swings is the web-based technology & the opportunities that it throws up. Forums such as DigiSights provide a much-needed platform for such debate and discussion. I have been privileged to share my thoughts via Digisights since its inception. The quality of discussion is superlative & the faculty are thought leaders on the subject, provide much food for thought."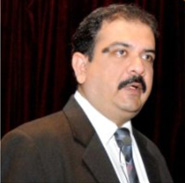 ---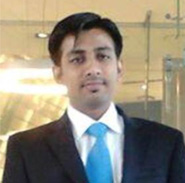 Devesh Gangani -

Group Product Manager, Cipla
"DigiSights gave excellent insights on how digital marketing can be used in Pharma marketing. The ecosystem is definitely changing and pharma marketers need to move with time. There are many Digital marketing events happening, but what I like about attending DigiSights is the relevance of Digital marketing to Pharma & Healthcare that it provides."
---
Priyanka Talwalkar -

Group Product Manager, Ethicon, Johnson & Johnson Pvt. Ltd.
"Digital marketing in pharma is still in its nascent stage and a visionary platform like Digisights is a great medium to share best practices among pharma marketers."